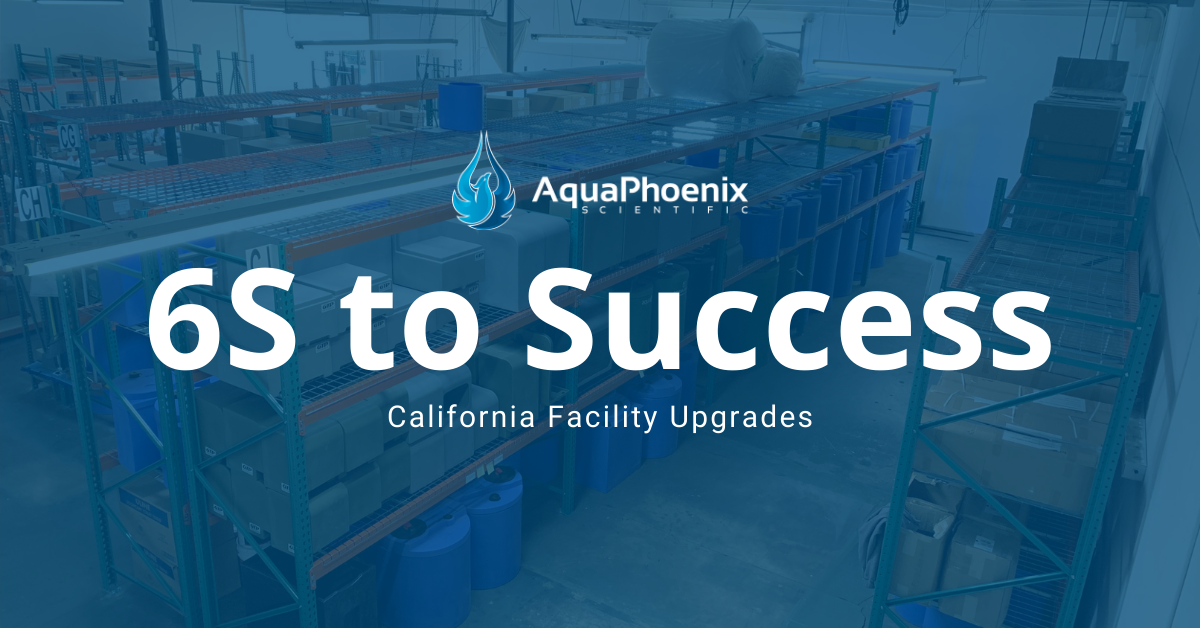 In the spring of 2020, AquaPhoenix (APS) announced the acquisition of General Treatment Products, Inc. (GTP) as a means to expand equipment offerings as well as reduce lead times and shipping costs. The Continuous Improvement team was eager to assess the facility in Brea, California, and start implementing Lean Manufacturing tools that have benefited other APS locations in Texas and Pennsylvania.
A global pandemic cannot stop innovation, all it can do is delay it for a while. By December, plans were finalized and in early March, the Brea facility had a new look; the result of months of planning, a cross-functional team built from members across our three locations cleaned and installed a new layout in just one week.
The goal of the project was twofold. 1.) Re-organize the facility with a focus on organization. This has allowed the team to hone in on tank assembly, order fulfillment, and finding new ways to WOW the customer. 2.) Enhance productivity and efficiency through a new building layout. An undertaking such as this takes a lot of teamwork and collaboration. The team would also have to develop a strategy to sustain the changes made all the while making and keeping the environment safe.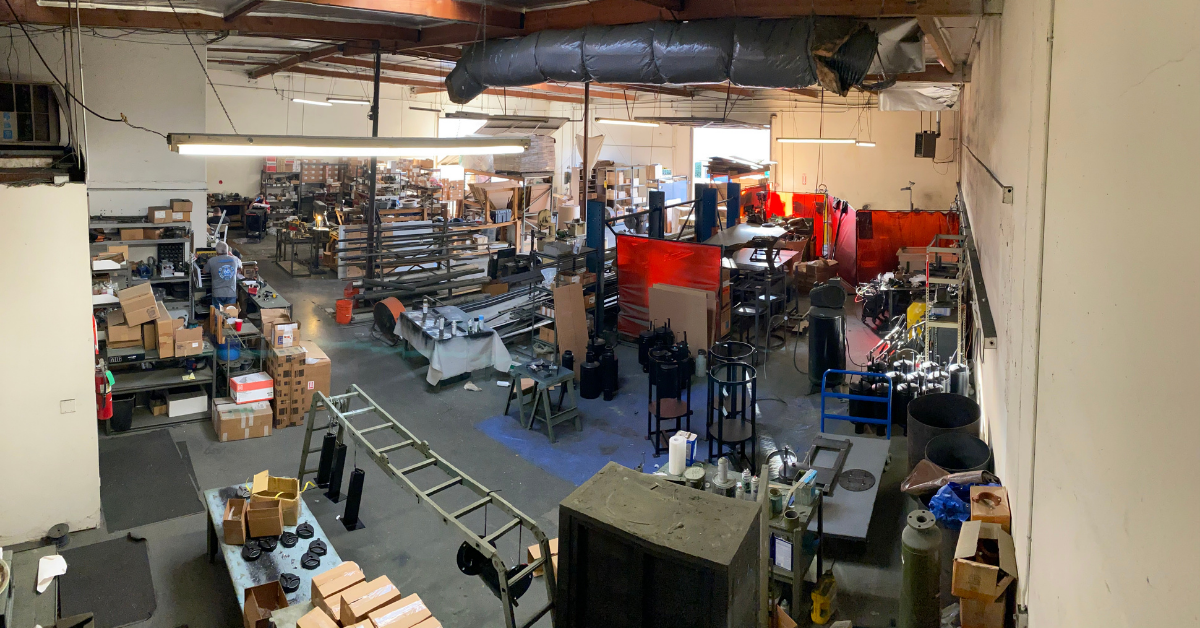 Before
At its core, this was a 6S project:
Sort
Set in Order
Shine
Standardize
Sustain
Safety
During the sort phase, the team was able to remove over 45 cubic yards of material from the building. This action freed up valuable space for racking, assembly, and shipping.
"In past projects I've seen a lot of resistance during this phase, but the team in California was incredible in identifying items that were no longer needed and taking action to dispose of them properly." Jeremy Zepp, Inventory Manager
Once the sort phase was completed, the team moved on to the shine phase – this led to what is being called The Great Paint Job of 2021. Initially, the team had not budgeted the time to paint the inside of the buildings. Once cleared, it was evident that the walls needed to be touched up before the project could continue. The results were quick and stunning.
The Great Paint Job of 2021
"This was an ambitious project for our team but they stepped up to the plate to get it done in just a few days. It's a great start to the year." Henry Buschinski, Vice President of Operations
The Brea facility stocks hundreds of tanks of all different sizes. This allows for a quick turnaround of orders but also presented a challenge to the team as to how to best store tanks. Tanks can be big, bulky, and heavy. For those reasons, storage at or near ground level is the safest way to inventory them. Racks were designed so that the only tanks not on ground level were small and lightweight.
From there, the team was able to focus on standardization by adding visual management for home locations of tools, workbenches, ladders, and more. Production Supervisors James Chiado Jr. and Josh Simon were critical in this phase as they were able to guide the team on where things would be needed and how frequently they would be used.
In the end, after seven days of non-stop effort by the entire team, the results were dramatic.
Racking capacity was increased by 260%
100% of inventory has been counted
Work cells have been optimized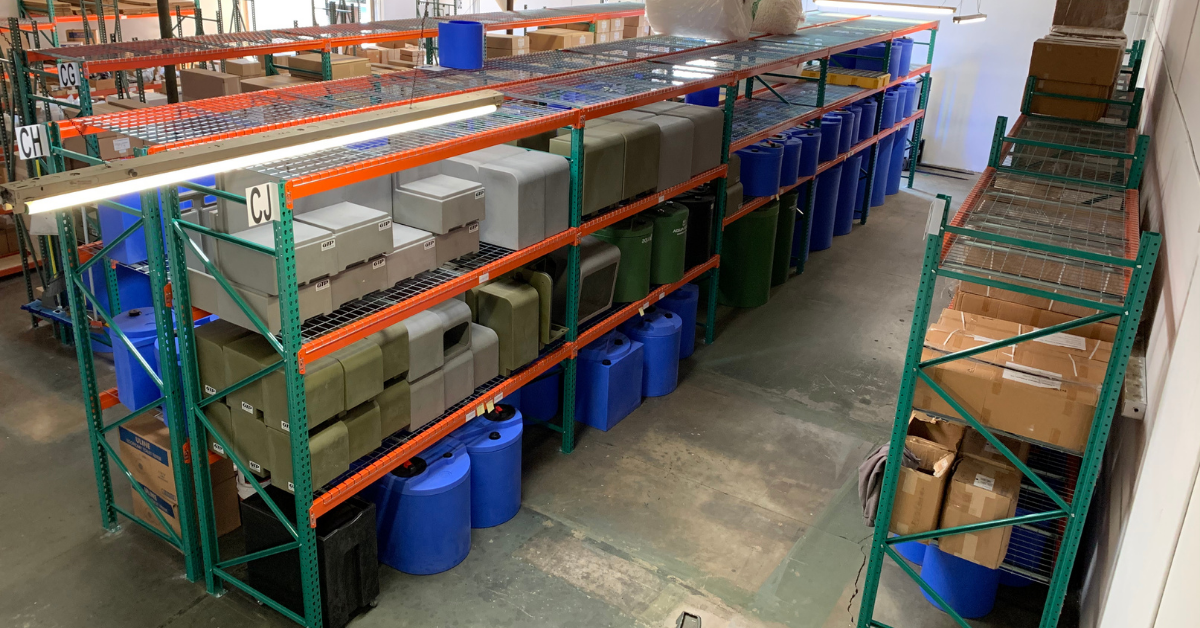 After
Please note that the work is not done. Our team is already brainstorming new work cell ideas, training courses, and areas in the building that could use a more focused project. Team members in Brea are already stepping up to get the job done. This is an exemplification of the GAS (Give A Sh*t) attitude we pride ourselves on at AquaPhoenix. We thank you for your continued support and strive to always be better.